Precision Cancer Screenings
Detect cancer early enough to make a difference
Cigarette and alcohol tests that flag genetic markers for abuse, addiction, and disease before they become a problem.
This patented precision epigenetics test works like a hemoglobin A1c to quantify smoking intensity that is not fooled by vaping or nicotine replacement. Clinicians use this test to dynamically monitor cigarette consumption. Insurers can use it to verify self-report of smoking history.
Clinicians know that low dose computed tomography (LDCT) screening for lung cancer has significant risks, but not all patients will benefit. Our screening test quantifies 8-year lung cancer risk and provides personalized guidance for shared decision making on LDCT screening.
Clinicians are aware that asking patients' alcohol use alienates the patient, and is often error prone. Our test sensitively detects and monitors problem drinking using the DNA from blood or saliva.
Our team has developed diagnostic tools that use cutting-edge epigenetic methods and artificial intelligence to not only quantitate cigarette and alcohol consumption, but also predict cancer risk. In addition, we have a deep pipeline of other products that can be used by healthcare providers, insurers, and concerned individuals to enhance personal, professional, and family well-being.
Know your health better than ever before.
No close competitors or no competitor at all.
Cannot be fooled by short-term abstinence.
Compatible with telehealth platforms.
are caused by cancers not commonly screened for.
Working to revolutionize cancer care through early detection
Only about 10% of cancer risk is due to genetic factors. Instead, most risk is "acquired" from our environment. By and large, the largest environmental factors are conveyed by smoking, drinking, and diet. Our tests sensitively and specifically measure that acquired risk and provide personalized actionable information to clinicians, insurers, and parents. 
Our team is made of internationally known researchers funded by the National Institutes of Health. Our key findings are peer reviewed and published in leading journals.
We believe that health is a gift that should be enjoyed by all. By continuing to advance early detection and prevention strategies, we hope to give people the peace of mind and personalized precision healthcare they deserve.
Who we help with our screenings
Our screenings are available to everyone: patients, healthcare providers, and insurers. Contact us to find how you can be screened.
Tests made for healthcare professionals, backed by years of experience and research.
Receive accurate, precise risk assessments for underwriting.
Detect and monitor potential substance abuse before it leads to a workplace incident.
A whole new way to monitor your health and discover something about your genes.
How we identify and quantify
Our process is simple and thorough—anyone can follow it, everyone can benefit.
Order Lung CA™, Alcohol Signature™, or Smoke Signature© and set an appointment to have your blood drawn. Then ship the pre-paid package back to us!
Receive your diagnostic results in only a few short days. Your results are delivered in a report that is easy to understand. Your results are also private.
Give yourself 1 – 3 months to make changes to your consumption. This can lead to a healthier lifestyle and lower your chances of disease. You will start to see benefits.
Lastly, contact Behavioral Diagnostics to order the tests again and track your progress as you make your changes. This helps ensure you're on the right track.
Know your health, know your self
A few years ago, we were a couple researchers who wanted to further early detection tools for drug and alcohol addiction, as well as cancer development. Today, we're a team of scientists and business leaders looking to build the world's next healthcare wayfinder.
Our technology is backed by decades of research and peer-reviewed science, and our business is grounded by unshakeable ethics and a dedication to our clients. From global healthcare providers to one single patient, we want to produce and distribute a simple and effective technology that helps people establish a completely new relationship with their health. And we believe our tests are the beginning of something exactly like that.
There's an often repeated quote from Plato that goes, "The part can never be well unless the whole is well." Unless we work together to improve the health of everyone, while our work may not be in vain, it is certainly lacking in scope.
At Behavioral Diagnostics, our goal is simple: broaden that scope, and completely revolutionize the way people engage with their health, and perhaps because of it, themselves.
We believe this to be possible—do you?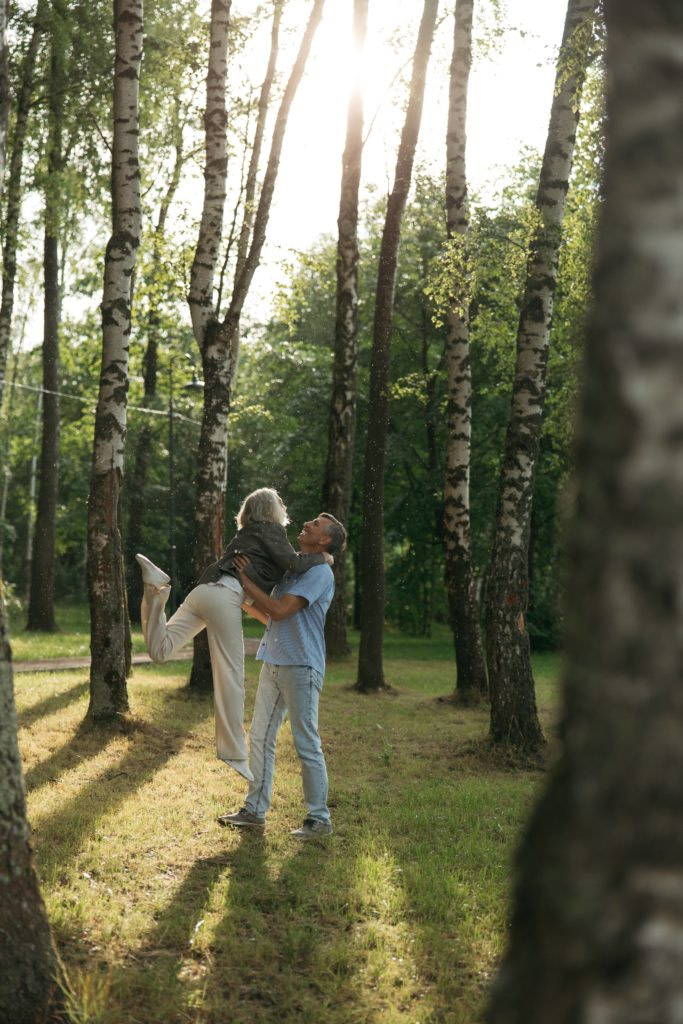 Choose the product that's right for you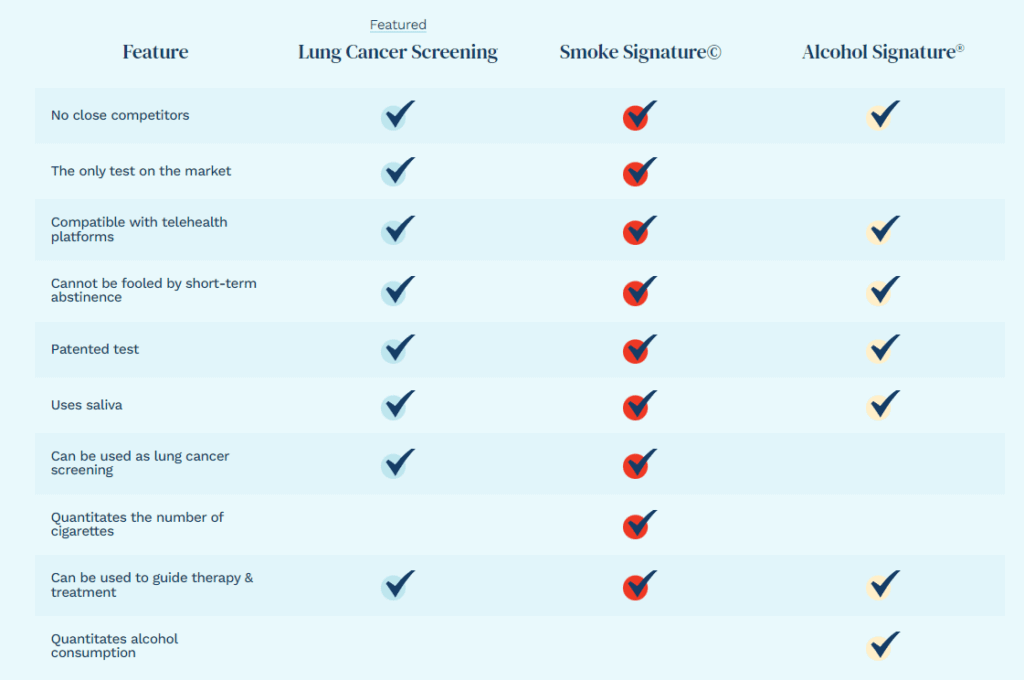 The only test on the market
Compatible with telehealth platforms
Cannot be fooled by short-term abstinence
Can be used as lung cancer screening
Quantitates the number of cigarettes
Can be used to guide therapy & treatment
Quantitates alcohol consumption
Providing smarter answers along the way
Prevention
Our test is sensitive at the earliest stages of smoking in adolescents when cessation efforts are the most effective.
Detect Use Intensity
Our test is specific for smoking intensity, enabling you to determine the best treatment for each patient. 
Monitor & Guide Cessation
Easily identify when treatment isn't working and needs to be adjusted.
Assess Risk for Lung Cancer
Prioritize smokers who are at the highest risk and reduce unnecessary harm from LDCTs in those who aren't